Re-design of website for Sadbhav Group
Sadbhav Group is one of the leading engineering company in India. I joined their team as UX consultantto re-design their aging website.
Clients: Sadbhav Group
My role: UX Consultant
Team size: 5 (1 Project manager, 1 UX Consultant (me) and 2 front end developers)
Dates: Launched on May 2016
Deliverables: Concepts for website, heuristic evaluation, wireframes, WordPress website
URL: Sadbhаv Eng.
Sadbhav Group is an engineering consultancy firm, who deliver multi-million dollars worth of projects each year.
They had a website which was professionally designed about 6 years ago. This aging website did little to portray their image of power and quality to their customers and investors.
Hence, the brief clearly focused on rebranding the look-and-feel of the website with these values.
Key values for the website: Power, precision and quality.
I studied their existing website carefully to discover what problems it had. I documented these points.
This analysis allowed the stakeholders to understand where exactly the improvements were needed.
Finally it was decided to overhaul the complete website rather than just 'fixing' it.
I carried out heuristic evaluation of the entire website, in order to understand what was exactly wrong with it.
Then, I setup the benchmarks with the site needed to achieve in order to be user friendly and reflect all of the vales stated in the brief.
For heuristic evaluation, I used the standard set of bench-marking guidelines to decide the current ratings of the parameter and then decided on the target rating.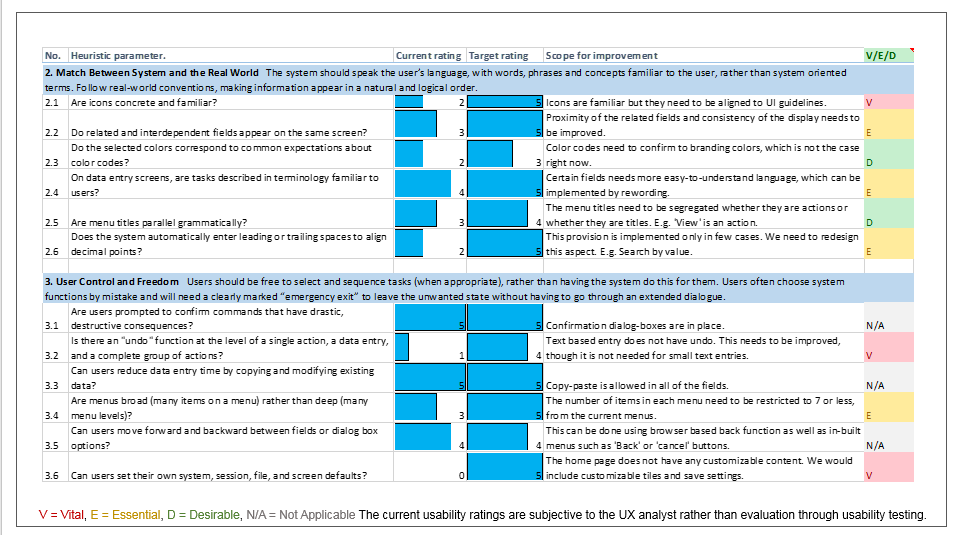 I sketched several concepts for capturing the values that needed to be reflected in the website.
I mainly chose geometric shapes because they inspire a feeling of precision and quality.
I used simple pencil sketches to present my ideas to the stakeholders and reach to a consensus.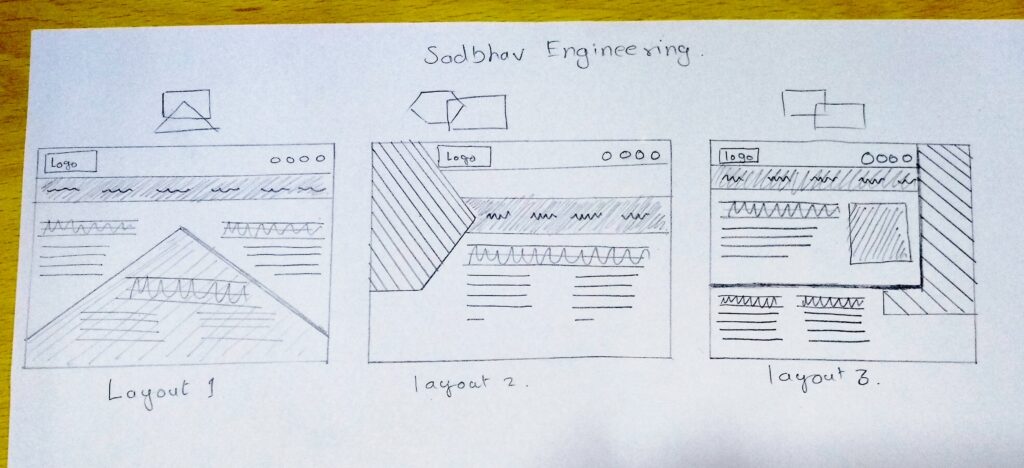 I created quick blocks of wireframes to generate the layout, proportions and the arrangements of the elements on the website.
One of the finalized wireframes for the home page is shown below.
Based on the wireframes I created the visual design of the site.